Where would you go?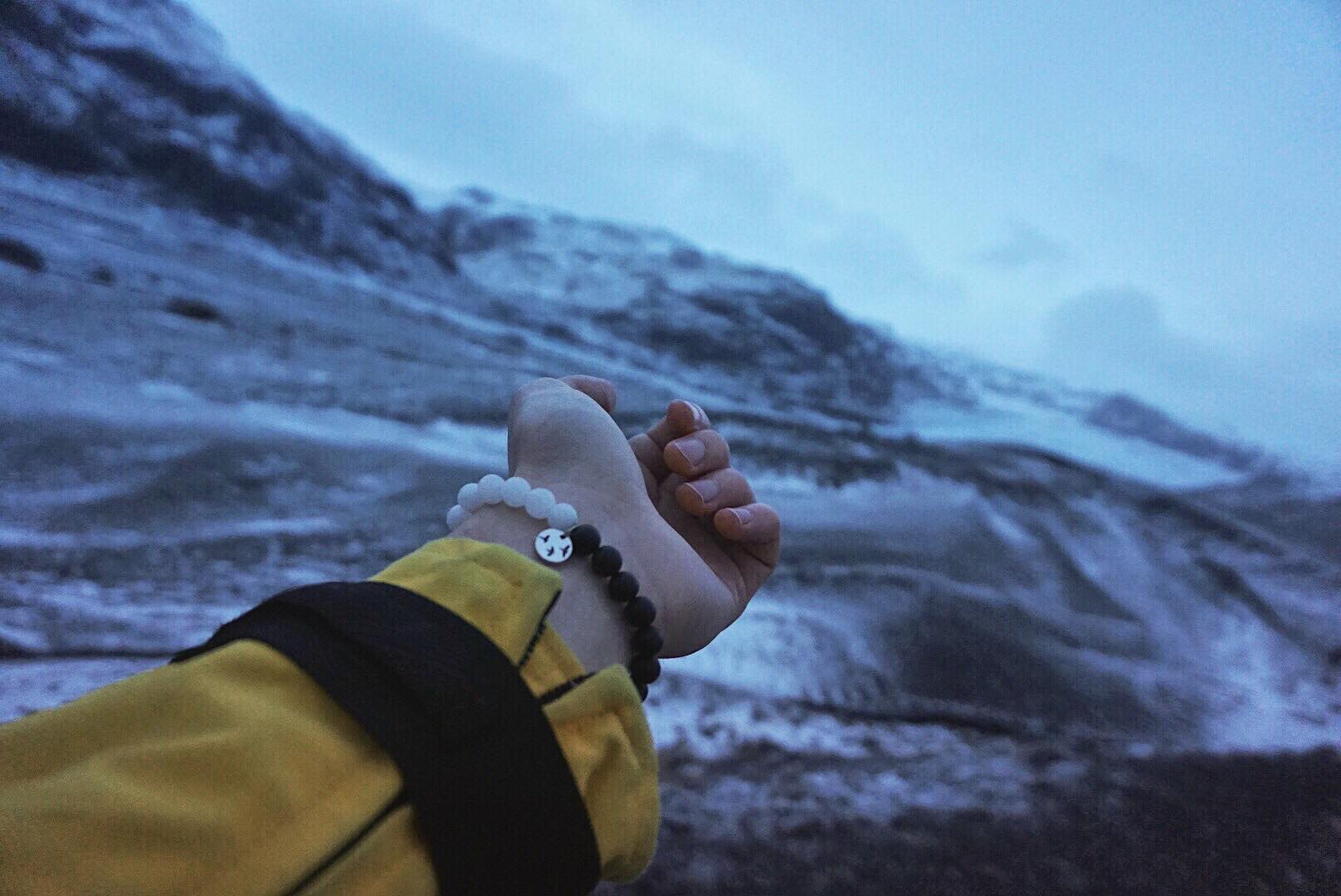 Mýrdalsjökull, Iceland
We created our flight giveaways as an extra way of giving back to the community. The goal is to give as many people as possible the chance to see places they have never seen before. And the best part?
Absolutely anyone can win.
You're just 2 steps away.
1. Purchase any bracelet, then capture a moment, anywhere in the world.


This can be anything, from cliff-diving in Hawaii to teaching your kid how to ride a bike. Anything memorable to you.



2. Share it with us on Instagram, by tagging us @tioh.co.


In the caption, let us know where you want to go if you win! (you can also share by emailing moments@tioh.co).



Once you own a bracelet, you are part of the community forever, and can enter flight giveaways in the future simply by sharing a moment.
Flight is a return (round trip) flight for 1 person to anywhere in the world.
We do this because community is incredibly important to us. We take a portion of our profits and dedicate them to a fund, which is used only for these flights. It's our way of giving back to you guys. Thank you for being a part of this movement ✌🏽
Extras:


3. If you really want to make us smile, put this as the caption: 'See everything, do everything. This is my moment - what will yours be? @tioh.co #tioh'
4. Share more moments or tag a couple of friends to get some extra entries (more chances to win!)
5. Keep an eye out on our Instagram - we release the winners names on there, and repost their winning moments!
Still got questions?
Chat with us
Click the green icon in the bottom right of the screen to open a chat with one of our team.
---
the small print
- here at TIOH, we're a very easy going bunch. If you want to talk to us, down to earth, like people, then just let us know. We'll always do our best to figure out something that works best for you, and your situation.
- please make sure you let us know where you'd like to go in the caption of your moment!
- each time you share a moment, you will be eligible for the next 3 flight giveaways.
- you don't need to purchase a bracelet for every giveaway - as long as you already have one, just sharing a moment will get you entered!
- each moment shared with us acts as an extra entry, so the more moments you share, the more chances you have to win.
- the same goes for tagging friends; you'll get another entry for every friend you tag in your moment.
- if you've won, we will contact you on Instagram, or by email. Then, you let us know when you'd like to go, and for how long for. We will then book your ticket and send it to you!
- we share the winning moments on Instagram too, with the destination they're going to.
What size is right for you?
We have designed these to fit perfectly to your wrist - so they should not be too tight or too loose. Measure your wrist using a piece of string or a tape measure, to get the circumference (distance around the wrist).
Small : 4.5 - 5.5 inch wrist
(11cm - 14cm)
Medium : 5.5 - 6.5 inch wrist
(14cm - 17cm)
Large : 6.5 - 7.5 inch wrist
(16cm - 19cm)
Extra Large : 7.5+ inches
(19cm+)
We do accept returns, but to minimise the need for you to return anything, please do take the time to size yourself correctly. This will save you stress and will make the unboxing that much sweeter!
You need to add a bracelet!
YOUR BUCKET LIST
You're more likely to do something if you write it down...